My Art Habit brings you montly updates on today's art world. Keeping you in the know with the latest news from what's been sold to which exhibits/galleries are a must see!
Sept 6, 2013
Choosing the Right Art for Your Office Space
Whether you work in an office building or have a home office- chances are you spend a good amount of time in the office, so it's important to create a space where you can be productive and enjoy your job alittle more. Your office makes a statement to others about who you are, so keep it simple, organized, comfortable, and professional while giving it a little warmth and your own personal touch.
Go for a minimalistic look and add an art piece that is nostalgic and light hearted.
or
add a few art pieces to set a theme.
These are just a couple of examples, but to create your own personalized office follow the steps below:
Think about the image you want to project to others. Depending on your field you might want to project order and professionalism or a more colorful, artsy style.
Choose a color scheme.
Now, pick out some artwork! Whether you want a tranquil space or a vibrant and colorful space- MyArtHabit.com is sure to have what you're looking for.
Add a few personalized finishing touches and enjoy your newly decorated office space.
June 6, 2013
Summer Lovin'
Summer is here and why not dive in with all the great summer inspired art at MyArtHabit.com! Whether it's about decorating your summer home or maybe revamping your buisness to reflect the seasonal change, these colorful artworks are sure to draw the right attention!
Show your summer colors in a traditional way with these beautifully framed pieces...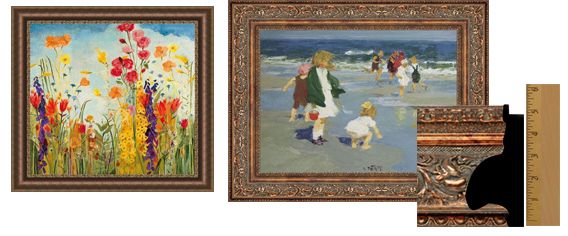 Or spice up your interior with vibrant color!
And don't forget, 25% off all art for the entire month of June!
Use Coupon Code: SUMMER613 when checking out.
May 10, 2013
Forrest Bess: Seeing Things Invisible @ The Menil
This spring/summer at the Menil Collection in Houston, TX you will find a featured exhibition of Forrest Bess' artworks dating back from 1949 to 1967. The exhibition features approximately 40 paintings on small (5x7, 12x13, 16x18, etc.) canvas, rich with enigmatic symbolism. Bess' body of work reflects his strong theory that the unification of male and female within one's body could produce immortality. He so sincerely believed in his idea that he not only sent written copies of this theory (now lost) to prominent researchers, but used his own body as a testing ground, performing several operations on his own genitals in an effort to produce a hermaphroditic state.
Forrest Bess: Seeing Things Invisible will be shown at The Menil Collection until August 18, 2013.
The Menil Collection 1533 Sul Ross St, Houston, TX 77006153
April 3, 2013
Vladimir Tretchikoffs' "Chinese Girl"- SOLD!
March 20th marked the day at Bonhams in London where an original iconic piece, Tretchikoff's portrait of a "Chinese Girl", was sold for €982,000 (1.5 million USD).
In the 1950's-60's, Vladinir Tretchikoffs' "Chinese Girl" was the highest selling art print in history. The painting is now a cultural landmark and has recently been described by CNN as being the "Mona Lisa of Kitsch".